Summer Staycation Itinerary
A seaside village with an abundance of stunning attractions, Malahide is perfect if you're planning a staycation this summer. From glorious coastal walks to gorgeous gardens, beaches, and castles, this little village guarantees to leave you absolutely mesmerised!
Enjoying a close proximity to both the city centre, and picturesque neighbouring towns, Malahide is the ideal spot for a break from the humdrum of daily life.
Grand Hotel Malahide is delighted to present a two-day itinterary for a fun break, with a variety of things to do in and around this lively locality.
Day 1
9:00AM | Breakfast - Coast Restaurant
Coast Restaurant is well-known for its inviting atmosphere and excellent customer service. Presenting a marvellous view of Malahide Estuary From its wideset windows, Coast is the best place for you to kickstart your day with a filling, wholesome breakfast. Popular classics like the full Irish breakfast, and smashed avocado on toasted brioche promise to gear you up for the day ahead.
11:00AM | Howth Cliff Walk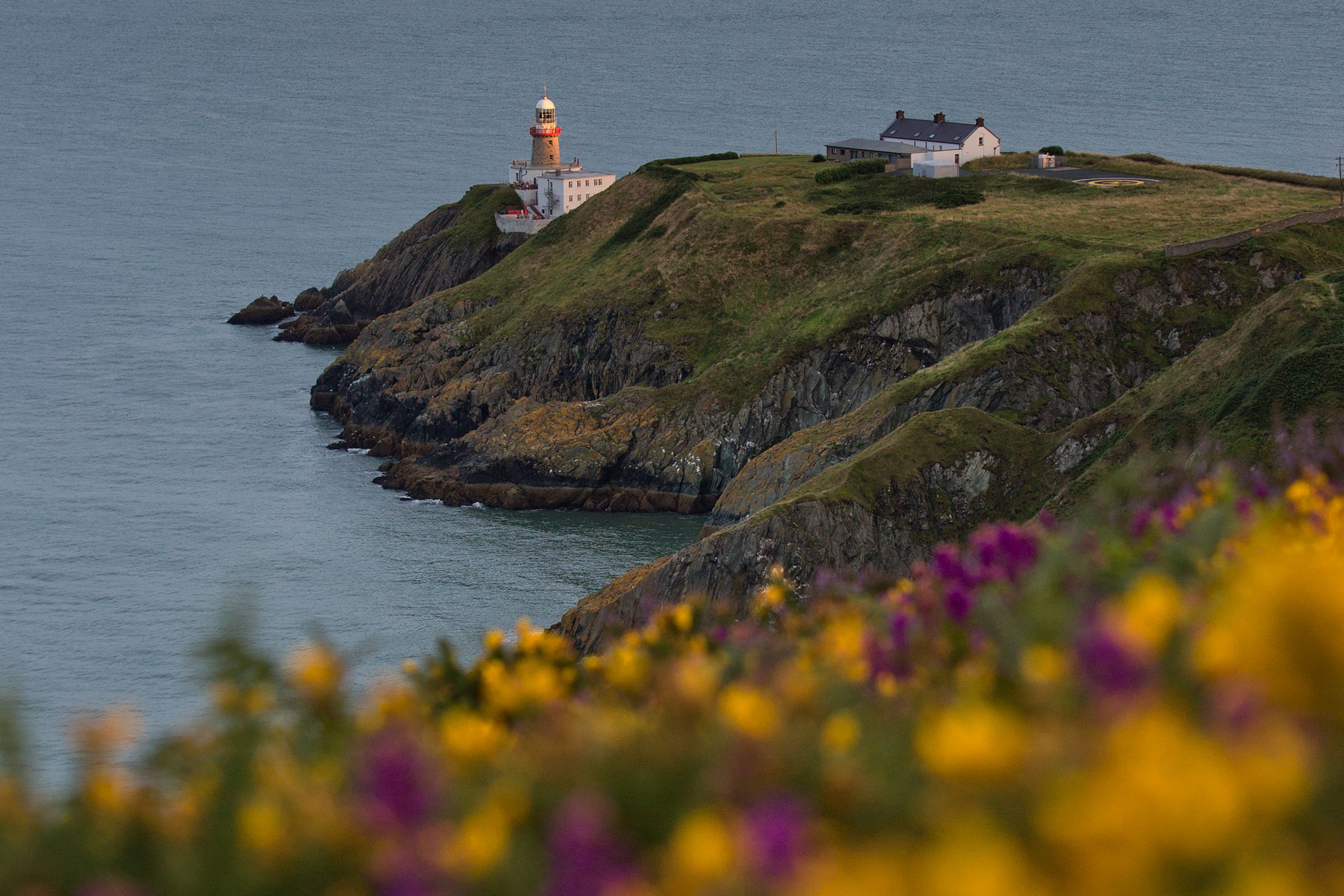 Image Credit: https://www.visitdublin.com/see-do/details/cliff-path-loop
Are you looking for a rather adventure-filled break? The Howth Cliff Walk, popular amongst both locals and tourists alike, is one of Ireland's most spectacular coastal attractions. Traverse its rugged pathways until you reach Howth Summit, which presents an unparalleled panoramic view of Dublin Bay and Lambay Island, girdled by clear blue waters. Renowned for its tasty, local seafood, Howth's seafront eateries serve incredible lunch options for hungry hikers fresh off the Howth Head cliff walk.
3:00PM | Howth Castle and Estate
Image Credit: Howth Castle & Gardens l Visit Howth l Things to do Howth
Why not get a taste of Howth's cultural legacy while you are exploring this charming seaside village? Enjoy a fascinating guided tour of Howth Castle, as you walk down the spirals of time and revisit a chapter from Ireland's history. Nestled amidst the some of the most beautiful heathland in Ireland, Howth Castle was the home of the prestigious Gaisford-St. Lawrence family since the Norman invasion of 1180. In combining brilliant architecture with natural beauty, this stately castle offers the best of both worlds. Abloom with a superb medley of mauve, pink, purple, and red flowers in the summer, it is serves as a fabulous setting to eternalise precious moments from your staycation with a few pictures.
6:30PM | Dinner - Matt Ryan Bar
If you are looking to relish a delicious dinner after a day filled with long hikes and rich heritage, make your way to the Matt Ryan Bar. Its array of delectable dishes and irresistible cocktails is sure to whet your appetite. Fresh, local ingredients go into the creation of incredible gourmet dishes such as the Prime Irish Sirloin Steak and Chef's Irish Cheese Plate. Before you call it a night, savour your favourite beverage from the Matt Ryan Bar drinks menu.
Executive Rooms, Grand Hotel Malahide
If you are looking for a cosy, comfortable place to stay the night, our recently refurbished executive rooms, furnished with state-of-the-art amenities and plush décor, are ideal for you. Whether you wish to binge-watch your favourite flick, or catch up on your reading, this warm, welcoming setting is ideal for a quiet night-in.
Day 2
9:00AM | Arena Health and Fitness Club
Freshen up for yet another fabulous day with an invigorating swim in our 21m indoor swimming pool at our award winning Arena Health and Fitness Club, before heading to Coast Restaurant for a scrumptious breakfast.
11:00AM | Malahide Golf Club
With its well-manicured lawns and blossoming trees, Malahide Golf Club is the best place for a day out on a bright summer afternoon. It is laid out over 180 acres of lush parkland, with three 9 hole courses and fantastic facilities for both novices and expert golfers. Founded in 1892, this distinguished course has nurtured many national and international champions such as Phillip Walton, Raymond Kane, and Tom Craddock. Its incomparable beauty and abundance of recreational activities are sure to make your visit unforgettable.
2:30PM| Malahide Castle and Gardens
After a sumptuous lunch in the Gourmet Capital of Dublin, head over to Malahide Castle and Gardens. This majestic medieval castle with its 800-year heritage housed generations of the Talbot family. Set on 260 acres of parkland, this serene retreat with its wealth of plant species is sure to leave you enthralled. Escape to mystical haven for a few moments of pure bliss in the Walled Garden. Revel in the sheer magnificence of the Rose Garden and Victorian Conservatory. Home to the only Butterfly House in the Republic of Ireland, the Walled Garden is a celebration of all things vibrant and colourful.
Walk down the meandering stone pathways of the West Lawn, a scenic trail encircling the castle. Originally the site of a deep moat that protected Malahide Castle in historic times, this peaceful spot is a nature lover's paradise. Flanked by trees and ornamental timber structures, it offers some of the best views of the castle. With its expansive gardens, the West Lawn is perfect for a picnic, sunbathing, or even outdoor games.
6:30PM | Malahide Beach
There is no better way to end your staycation than to enjoy a few restful moments by the sea. A wonderful stretch with sand dunes, a footpath and a promenade within its bounds, Malahide Beach is ideal for a leisurely evening stroll. Treat your eyes to its visual splendour as the faint, balmy chill of an evening breeze soothes your senses. If you wish to grab a bite before heading home, be sure to check out some incredible eateries at the Gourmet Capital of Dublin!
If you fancy an escape from it all, book a stay at Grand Hotel Malahide. Our wide variety of spacious and charming bedrooms, many with stunning sea views, shall ensure you have a very enjoyable and comfortable break. As a Failte Ireland Safety Charter property, we have a range of hygiene and health measures in place to ensure your stay is perfectly safe. So, what are you waiting for? Hop into your car right away!